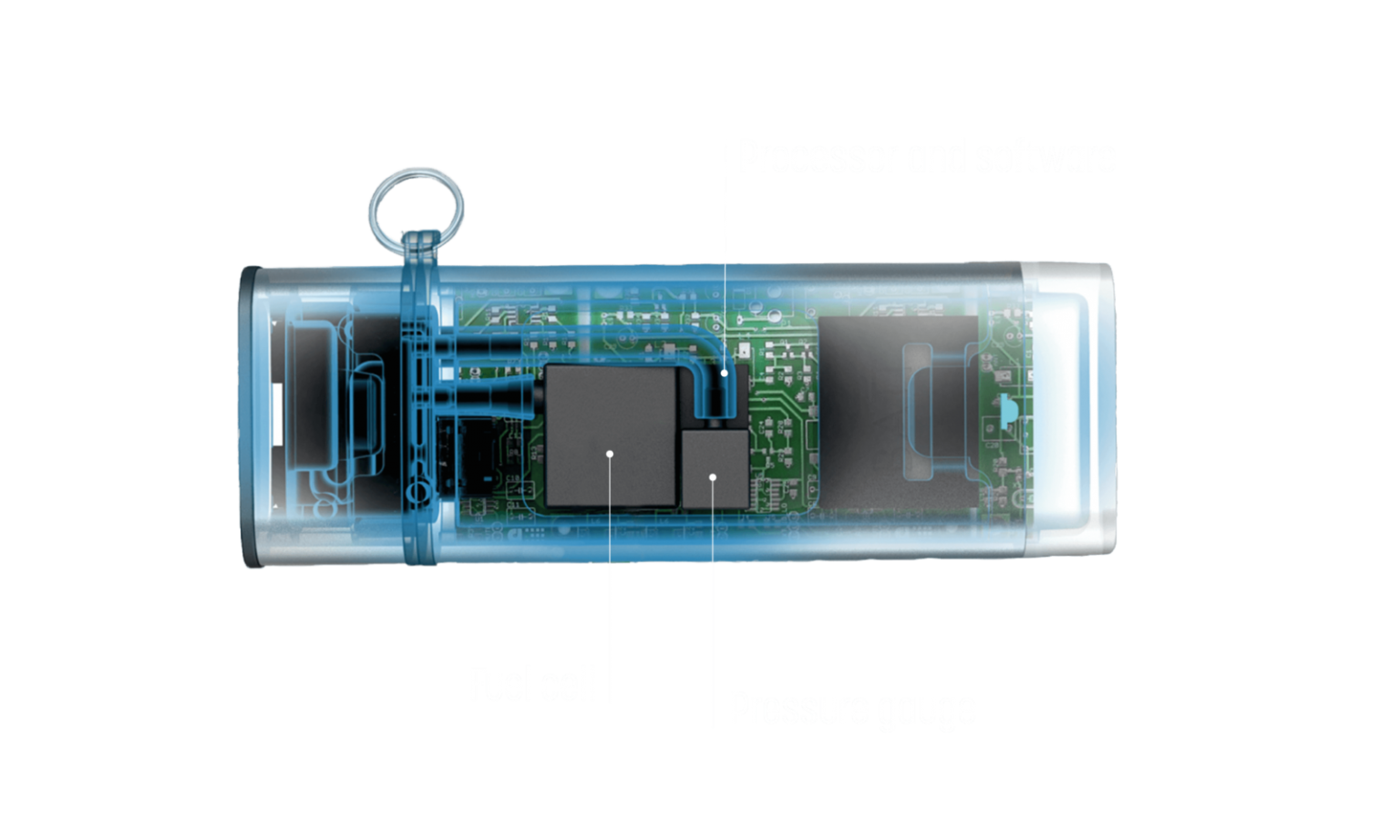 iBac – The accurate breathalyzer
Unique patented fuel cell technology
With a sleek and sophisticated design, iBac is one of the smallest breathalyzers on the market thanks to its unique fuel cell technology. The highly accurate test result is visible instantly on your smartphone via Bluetooth, making iBac unique on the Breathalyzer market.
The Bluetooth function works without Internet access. The device is developed with a user-centered, environmentally friendly and long-lasting usage in mind, built to work on current and future generations of smartphones.
These features truly make the iBac one of a kind on the Breathalyzer market.
Built to last
iBac comes with a sturdy aluminum case and a rechargeable battery. You calibrate the device after 500 tests or one year of usage, whichever comes first. While being one of the smallest Breathalyzers on the market, it's also one of the smartest, delivering an accuracy of: +/-0,02 mg/L alcohol concentrations up to and including 0,20 mg/L. It offers the highest standard of testing on the same level as a police Breathalyzer. iBac received the highest grade from MHF, an organization regulating instruments calculating BAC (blood alcohol content) according to international standard.
iBac can calculate BAC in both per mill and percentage depending on your global location, adjusting to local regulations on different continents.
-Read more about the tech-specifics
With the phrase Care through technology, we emphasize the benefits of technology with a human-centered mindset. Technology is applied to make a positive difference and to increase the quality of everyday life.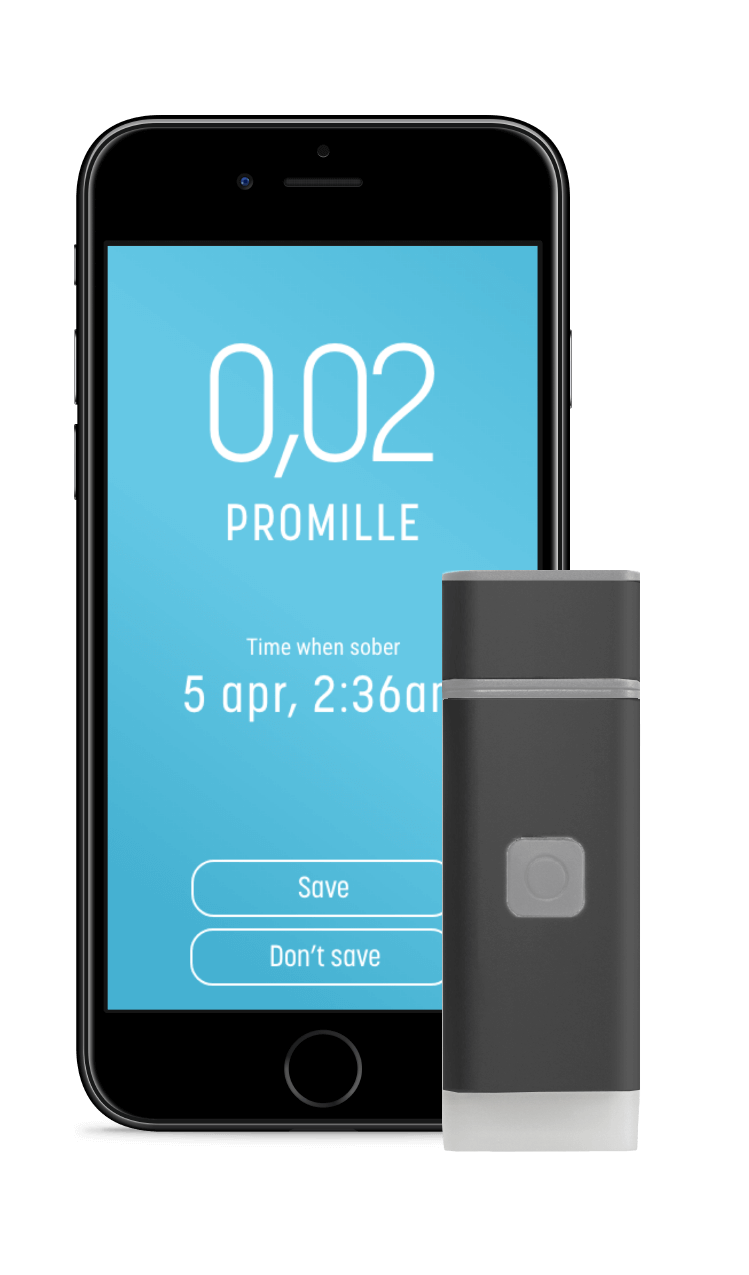 Start your iBac
Open the MyiBac application on your smartphone
Wait until the iBac connects to your phone
The application informs when you can breathe into the iBac
Breathe into the iBac until the application tells you to stop
See the result instantly on your smartphone
The calculation shows one of two outcomes: the estimated time before your blood alcohol content is on a legal level, or that you already have met the sobriety criteria
You then have the option to save your result.
These steps are part of our vision to make a difference in people's everyday lives. iBac is a Breathalyzer that uses sophisticated technology, smart connection and user-friendly design to change the perception of alcohol testing.
Who is iBac for?
iBac is suitable for anyone who wants or needs to calculate their blood alcohol level or test their level of sobriety after consuming alcohol. We strongly recommend abstaining from driving the day after consuming alcohol. Even if the test result from iBac shows your blood no longer containing any alcohol your reaction levels and driving ability may decrease by up to 20% the day after consuming alcohol.
You want to keep track of your alcohol consumption or suspect that you are consuming too much alcohol.
You operate a vehicle professionally and need to make sure that you don't have alcohol in your blood while working.
You simply want to test your BAC (blood alcohol content).